Monday, February 20, 2012 at 8:22PM
HR Happy Hour - Episode 137- 'Creating a Brandful Workforce'
Sponsored by Aquire
Thursday February 23, 2012 - 8PM ET
Call in 646-378-1086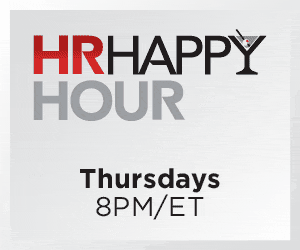 Follow the conversation on Twitter - hashtag #HRHappyHour
Listen live on the show page 
here
, on the call in listener line, or using the widget player below:
This week on the show we welcome a special guest,
Julia Gomez
, who will be giving the opening keynote at the upcoming
ERE Expo in San Diego
.
Julia is the Founder of the
Brandful Workforce
- an organization dedicated to helping corporations involve and leverage their engaged workforce toward more aligned and powerful branding. Prior to founding Brandful Workforce in 2011, Julia was at JetBlue, where she started the JetBlue employee relations department, and later was the Director of the People Analytics & Engagement Division.
We hear and read a lot about companies and organizations that claim that their people are their 'Number 1 Asset', but often there is a disconnect between this stated belief or philosophy, and the reality of the organizational experience.
But some companies not only believe that people and their talent represent the organization's top competitive advantage, they actually act in ways that reinforce that belief and use it to create successful organizations.
JetBlue Airlines is known as one such company, and while our guest Julia was there, she played an integral role in the creation and execution of programs that helped connect people to the mission at JetBlue which has led to some fantastic outcomes.
So tonight we will talk about some of those experiences, as well as get Julia's ideas about how the lessons learned at JetBlue might have more broad applicability in your organization.
It should be a fun show and I hope you can join us!
Steve
|
Post a Comment
|
in
ERE,
Happy Stuff,
Preview,
Show,
branding,
recruiting