Sunday, March 4, 2012 at 8:24AM
HR Happy Hour - Episode 139- 'Live from NJ: The State of Recruitment'
Sponsored by AquireTuesday March 6, 2012 - 8PM ETCall in 646-378-1086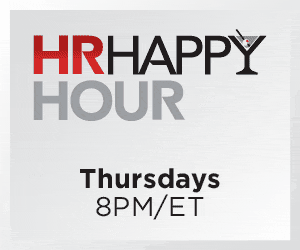 Follow the conversation on Twitter -
hashtag
#HRHappyHour
Listen live on the show page 
here
, on the call in listener line, or using the widget player below:
SPECIAL DAY and TIME:Tuesday, March 6, 2012 at 8:00PM ET
Live from the 
Staffing Management Association of New Jersey
 at Rutgers University.
This week the HR Happy Hour is on the road for the first time in 2012, visting our friends at the
Staffing Management Association of New Jersey
for a special live show titled
'The State of Recruitment'.
We will talk with the members of SMANJ about their current challenges, concerns, and opportunities, as well as see what new and innovative strategies are really working out in the field.
If you are in the NJ or NYC area and would like to experience the show up-close and personal we have a limited amount of seats available at the Rutgers Busch Campus Center, 604 Bartholomew Road, Piscataway, NJ 08854.
Doors open at 7:30pm. Please contact Robert Hans for more details - 201.385.0387 or rhhrllc@gmail.com
REMINDER - This show is at a Special Date and Time - Tuesday, March 6 at 8:00PM ETIt should be a fun show and I hope you can join us!
Steve
|
Post a Comment
|
1 Reference
|
in
Happy Stuff,
Preview,
recruiting